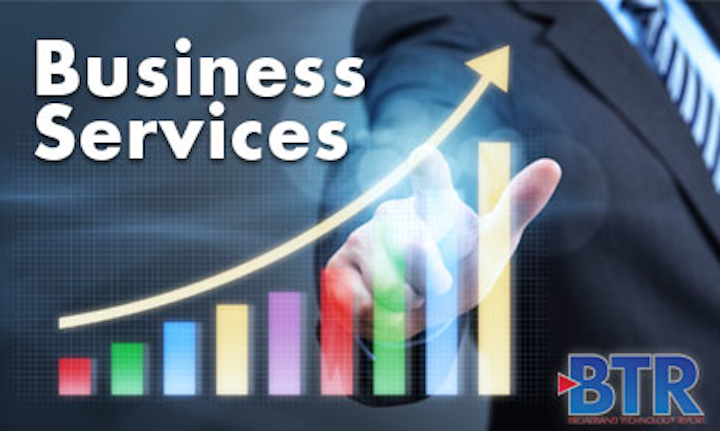 Comcast Business (NASDAQ:CMCSA) and the Boston Cannons gave Beantown-area lacrosse fans an early Christmas present with the announcement that Veterans Memorial Stadium in Quincy would be equipped with business services including Ethernet Dedicated Internet, Business Internet, and fan WiFi.
The Cannons decided to transition from Harvard Stadium to Veterans Memorial about a year ago, and the city of Quincy has been working hard to renovate the venue. New seating pavilions and locker rooms were put in, and so were a 40x40 foot video screen, Daktronics scoreboard and press box. All that was lacking was the infrastructure to meet the connectivity needs.
"If it was not for Comcast Business, we wouldn't have been able to provide a world-class entertainment experience that our fans expect in stadium and on our partner broadcast platforms," said Ian Frenette, president of the Boston Cannons.
The Cannons are a Major League Lacrosse franchise. This past season they had eight home games with an average attendance of 4,500 fans. They finished the 2019 season with a 9-7 record, with two sellout games. The Cannons also qualified for the MLL Championship Weekend.
"Venue owners and operators have limitless opportunities to differentiate themselves and create new sources of revenue by creating the fan experiences game-day attendees expect now as well as novel ones they haven't imagined yet. Even teams who are lucky enough to fill their stadiums game after game must remember - they are not just competing against other teams; they're also competing with other arenas and even other sports experiences," said Sam Chernak, SVP of technology for Comcast.
With an infrastructure like Comcast Business provides, stadiums have the opportunity to offer apps like smart parking so fans can avoid lines, identify open spots and find their cars at the end of the game; fan WiFi; e-ticketing systems, and wayfinding apps so fans can find the best entry point and also locate seats, concession stands, merchandise shops, and restrooms; in-seat mobile food and beverage ordering; real-time instant replays delivered to mobile phones; and intelligent security monitoring.
And Veterans Memorial demonstrates that size doesn't matter when it comes to providing great fan experiences, said Barry Bader, VP of Comcast Business for the greater Boston region.
"Although much smaller than Gillette Stadium in Foxborough that can accommodate 65,878 fans, Veterans Memorial has undergone multiple multi-million dollar renovations over the last decade to keep pace with innovation - including world-class seating pavilions equivalent to an NFL stadium seating experience; a luxury Championship Club pavilion featuring premium food and beverages and a private patio; and modernized team locker rooms," Bader said.
From the infrastructure side, Comcast completed fiber and coax connections to the stadium and installed dozens of high-density WiFi access points (APs) throughout the complex. The company ensured the connection could power the workforce connectivity needs as well as the Daktronics scoreboard. Bandwidth to the stadium is dedicated, which means congestion issues are eliminated.
"This connectivity is also a game changer for the Cannons' front office staff, allowing them to easily share large amounts of critical data over a dedicated private circuit infrastructure," Bader said, noting that Comcast Business will provide 24/7 support and management to the Cannons, and will work with the team to provide additional services as the stadium grows in the future.