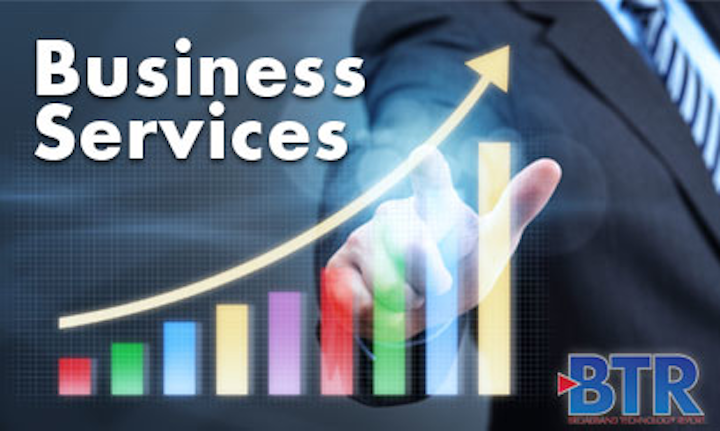 In a proof of concept (PoC) at the MEF19 global networking conference, Spectrum Enterprise, Charter Communications' (NASDAQ:CHTR) business services arm, demonstrated an intent-based network scaling solution based on artificial intelligence (AI) and machine learning (ML) that uses data from Internet of Things (IoT) devices to predict network demand.
The Spectrum Enterprise PoC is intended to demonstrate how an intelligent and dynamic network service can adapt in real-time to changing conditions through the use of AI, ML and automated orchestration. Monitoring the environment in and around an enterprise location using IoT devices and network elements, the network is able to flex across multiple dimensions including capacity, performance and software resources to meet the enterprise's needs.
"Spectrum Enterprise is solving real business problems by actively developing dynamic network services that can flex at the pace of business change in the digital economy," said Satya Parimi, group vice president, Enterprise Data Products, Spectrum Enterprise. "By bringing together capabilities such as intent-based networking, automated service orchestration, AI/ML and IoT, we are able to demonstrate how dynamic network services can be offered to enterprises to solve unique business challenges."
The Spectrum Enterprise PoC depicts a smart sporting venue with an intelligent and autonomous, software defined wide area network (SD-WAN) that dynamically flexes, using an AI/ML-based network analytics engine that is continuously ingesting data from IoT devices and other network sources to predict the network needs of various services across the venue. The flexing of the SD-WAN network is intended to ensure that the right network user experience - including WiFi speeds, security and application performance - is provided to fans at the venue, guests in the hospitality boxes and employees supporting events throughout the venue. The solution is also capable of predicting needs for additional, non-network services and resources across the venue and can orchestrate and enable its turn up from hyperscale public clouds or on virtual infrastructure at the venue.
Spectrum Enterprise is committed to the MEF 70 SD-WAN Service Attributes and Services, an industry standard defining SD-WAN, which was approved by MEF members and ratified by the MEF board of directors at the organization's annual members meeting in August. Spectrum Enterprise is currently working with the MEF to certify its SD-WAN-service is MEF 70 compliant.
"MEF 3.0 SD-WAN standardization and certification will play a vital role in accelerating SD-WAN market growth and facilitating creation of powerful new hybrid networking solutions optimized for digital transformation," said Nan Chen, president, MEF. "We are pleased to have Spectrum Enterprise among the core group of companies participating in our MEF 3.0 SD-WAN certification pilot program. Demonstration of conformity to MEF 70 is a valuable reference baseline for users choosing a service provider in the inevitable confusion of a fast-growing new market."