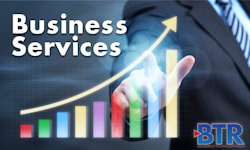 Comcast Business (NASDAQ:CMCSA) is providing up to 10 Gbps connectivity to NetLevel, which operates a nationwide fiber-optic and wireless based out-of-home entertainment network for movie theater operators.
As the entertainment industry continues to evolve, movie theater operators are seeking new ways to attract customers and generate revenue - particularly during off-peak times, including weeknights. NetLevel is helping movie theaters embrace digital streaming by turning brick-and-mortar locations into continuous, seven-day-a-week digital entertainment destinations hosting eSports events, simulcasting concerts and local sporting events, streaming sports match-ups, and more.
To enable movie theaters to identify and create new business models centered around streaming digital content, NetLevel required a secure, high-speed network to connect its San Jose, CA, network equipment center with 65 auditoriums nationwide. NetLevel selected Comcast Business to design and deploy a nationwide Ethernet virtual private line network (EVPL), allowing the network to stream content.
All 65 partner movie theater locations have been furnished with Comcast Business' scalable gigabit Internet access, allowing each to connect to the NetLevel San Jose core network. Now NetLevel can digitally deliver entertainment content to these theaters at up to 10 Gbps.
NetLevel intends to expand from 65 theaters to approximately 600 U.S. movie theaters by summer 2020, with plans to rollout to more than 6,000 locations by 2022.
"We launched NetLevel two years ago with a vision for disrupting the community entertainment industry and propelling digital transformation at movie theaters across the country," said Ray Bell, NetLevel CEO. "With Comcast Business, we have the provider and Gig-speed connectivity we need to help turn that vision into a reality."
As NetLevel's out-of-home entertainment network grows, Comcast Business is poised to install coaxial and fiber connectivity at additional NetLevel movie theater locations.
"For the first time, folks in San Francisco can watch the next big eSports championship taking place in Houston at their favorite local movie theater with fellow fans," said David Brown, vice president, Comcast Business. "At Comcast, our network solutions become market differentiators and enable our customers to disrupt and succeed in their respective industries. As streaming and interactive event demand continues to explode, our industry-leading network is equipped to expand proportionately."
Comcast Spotlight rebrand
In other Comcast news, Comcast Spotlight, the MSO's advertising sales division, has rebranded as Effectv (e-FEC-tiv). The name change follows an evolution of the company over the past year, including the rollout of new data-driven TV advertising strategies, targeting and attribution products, cross-screen capabilities and a self-service buying platform for advertisers.
"Our new name, Effectv, reflects our commitment to drive better performance for our advertising clients," said Marcien Jenckes, President, Comcast Advertising. "By applying data to television advertising in new ways, across all screens, and making it easier to buy than ever before, we're transforming TV advertising. We combine the targeting and measurement of digital, with the reach and impact of television - an unbeatable combination."
As part of the rebrand, the company also announced the launch of two new products to bring greater addressability to television advertising:
Audience Intelligence allows advertisers to plan and run data-informed linear TV schedules to more effectively identify and reach their target audiences at the local, regional and national level. Moving beyond age/gender demographics, advertisers can build campaigns using networks and dayparts to reach specific audiences - for instance, in-market SUV buyers, with scale and efficiency.
Addressable Full Avail is a linear TV product that enables advertisers to target custom audience segments at the household level. Advertisers can choose up to five different creative units for a given 30-second spot, using Comcast viewership and third-party data to determine which ad unit should be sent to which household. For instance, an auto advertiser could send truck copy to truck intender Comcast households, sports car copy to sports car intender Comcast households, and default brand copy to all other homes in their selected markets. Since advertisers are buying the entire "avail" of that designated spot, they benefit from both the broad reach for branding and the addressable targeting for relevant households. Advertisers can then use reporting data to optimize their next campaign flight.