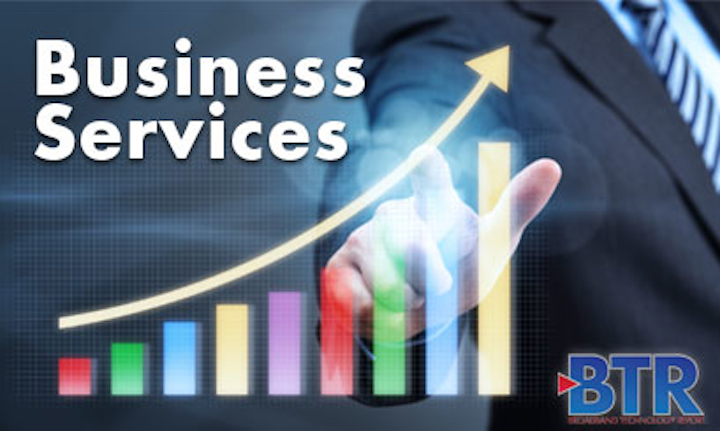 Comcast Business (NASDAQ:CMCSA) is moving into the international arena with two deals, one with UK-based AIRX Technologies and the other with Cerulean Global Services.
AIRX
Comcast Business serves as the U.S. provider of choice for AIRX, a global network integrator that helps international enterprises establish and maintain the connectivity services needed to bring U.S. locations online.
Telecommunications and enterprise companies from around the world engage AIRX to deliver "last mile" connectivity to U.S.-based locations where they don't have local IT employees. AIRX's world-wide coverage ensures its clients don't have to make time-consuming buying agreements with partners in each new region or country they enter, to free resources so enterprises can focus on areas like multi-vendor and network management.
"Our clients come to us because they don't know how to best access IT resources in local U.S. markets. Rather than have their foreign-based technology teams spend time doing vendor research and navigating contracts, they use AIRX as the sole point of contact for their procurement, service delivery and lifecycle management," said Piyush Srivastava, managing director, AIRX Technologies. "In order for us to make their experience seamless, we in turn need a reliable on-the-ground provider who delivers reliable connectivity and service. We've found Comcast Business to be the right partner to do this."
"The Comcast Business national footprint spans 29 regional networks in 39 states, making it the largest facilities-based last mile alternative to phone providers in the U.S. Our team members have extensive experience navigating the nuances of local markets. We provide customers like AIRX a seamless, consistent experience with each engagement," said Michael Louden, vice president of Comcast's Freedom Region. "We're proud that our customized solutions have helped international enterprises achieve the connectivity they need to go beyond fast."
Cerulean
Cerulean Global Services, a data center provider offering colocation and managed services, has selected Comcast Business to install 100 Gbps circuits between the company's San Jose and Rancho Cordova, CA, data centers, to help the data centers to become the secure destinations for expanding Asian enterprises into U.S. markets, and vice versa.
With fiber-based Ethernet networks capable of delivering speeds up to 100 Gbps, Comcast Business appealed to Cerulean as a reputable and reliable carrier to link Cerulean's data centers in San Jose and Rancho Cordova with the rest of the world. This will be the first time that international service providers and global enterprises can co-locate with Cerulean at their data centers.
The data centers and their client enterprises will have access to a data circuit and storage exchange. With the 100Gbps circuit capacity, the data sharing can bypass multiple stops and connect point-to-point with Cerulean's data centers.
"I've been in the data center industry here in Silicon Valley from the beginning when microcomputers were starting to boom. As the year 1990 approached, I began making serious plans for the data center I wanted to create," said Ken Choi, CEO of Cerulean Global Services. "With my years of industry experience combined with the constantly changing technical environment, our data center offers a cost-effective, reliable, fast and flexible solution for our clients. Comcast Business' solutions are in line with our core practice, so we're looking forward to working with them in our two locations."
Cerulean will leverage Comcast Business' Enterprise Transport and Transit solutions. Specific solutions include the Ethernet Private Line and Ethernet Virtual Private Line. With Comcast Business' help, Cerulean can provide Asian enterprises access to more than 35 million customers in its data centers.
"This partnership with Cerulean is a prime example of how our market-leading solutions can be a game changer for businesses seeking to innovate and transform their industries," said David Brown, vice president, Comcast Business California Region. "Powering this data gateway for its clients here and abroad represents the sheer possibilities Comcast Business' affords today's industry pioneers."