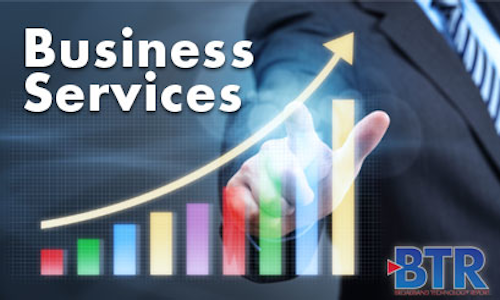 Comcast Business (NASDAQ:CMCSA) recently announced a deal with the many businesses of the Kraft Group, including the New England Patriots, to increase connectivity tenfold with speeds up to 1 Gbps. The X1 for Business experience will be provided in the 88 luxury suites at Gillette Stadium in Foxborough, MA, and video service will be provided on more than 1,000 other HDTVs throughout the arena complex.
Before the game or during halftime, fans will be able to utilize the X1 voice remote to find what they want to watch. Using the X1 Sports App, they can find sports content with team and player profiles, statistics, and real-time, game-specific data.
Comcast Business - which also provides business services for the Boston Red Sox, Boston Celtics, and other major sports teams - knows the challenges of hosting in a stadium.
"Connectivity is essential to the fan experience. It's critical that WiFi works and there's enough bandwidth for fans to use their personal devices as freely as they do at home," said Sam Chernak, SVP of Technology and Comcast Business. "This requires a huge WiFi build and every stadium - new and old - presents different challenges and has different needs for access points."
The Kraft Group wanted a partner who could help better connect fans to the team, Chernak said.
"Now with our help, they can connect with their fans through dedicated connections, which are up to 10 times faster than what their legacy provider was able to handle."
1
Sports franchises want seamless connectivity, every day, not just on game day, Chernak said, noting that the Kraft Group wanted the same X1 entertainment experience in Gillette Stadium that players and coaches know and love at home.
"We jumped at the opportunity and of course were willing to support this implementation," Chernak said.
The implementation utilizes Comcast's Ethernet Dedicated Internet, which means bandwidth is dedicated to the venue, not shared. Comcast Business is implementing massive private pipes to ensure congestion is never an issue.
"This ultimately means bandwidth is no longer a problem [that] businesses are faced with solving," Chernak said.
Chernak explained that Dedicated Internet access is designed for businesses, like stadiums, that need much greater Internet capacity and a dedicated connection between the local area network (LAN) and the public Internet. Ethernet-based Dedicated Internet Access (DIA) services provide benefits over T1-based DIA services, including the elimination of the need to buy more capacity than what is required.
"In addition, it's cost effective and allows users to keep IT costs down, and circuit capacity can easily be expanded from 2 Mbps to 10 Gbps," Chernak said.
To make sure WiFi is running smoothly throughout the stadium, the infrastructure is monitored and managed 24/7.
"If access points run too high, we change it, then we provide customer care and additional support on game day to make sure everything runs smoothly," Chernak said.