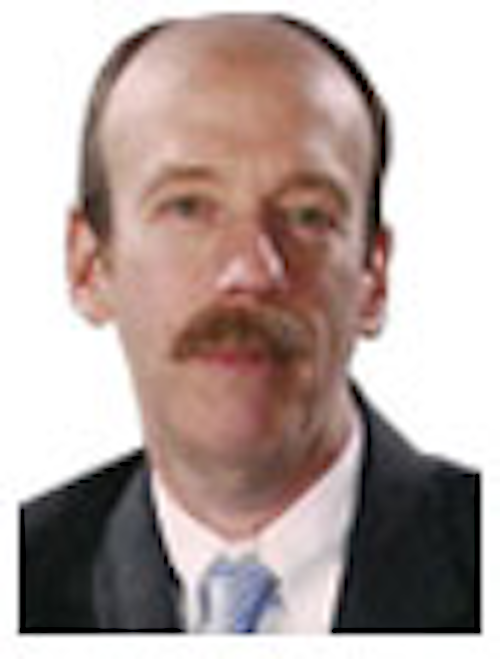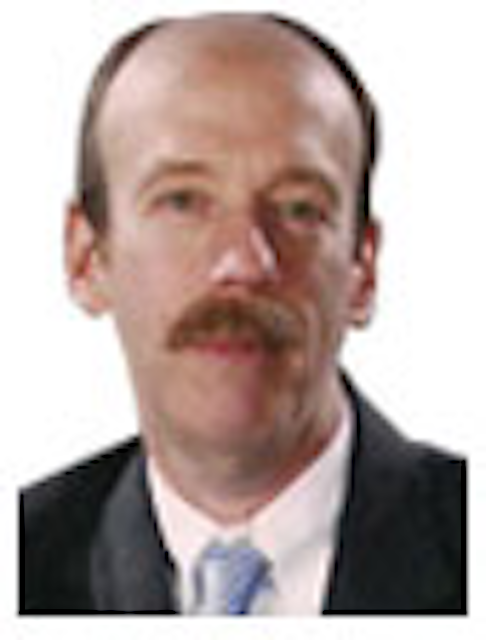 Back in the early 2000s, cable operators, advertisers and related companies saw the wave of interactivity that was heading the industry's way. They didn't want to face it with set-top boxes that couldn't provide more than the most rudimentary interactive capabilities to subscribers.
The problem was that that generation of STBs weren't going anywhere. As usual, the industry set about solving the problem in a methodical and innovative way. The challenge was particularly daunting due to the diffuse nature and huge number of content sources – from programmers to advertisers -- and a universe of STBs that ran the gamut from old and lower functioning to new and highly capable.
The effort, which began in 2004, has resulted in EBIF -- the Enhanced TV Binary Interchange Format. This, essentially, is a fancy name for a system that teaches old dogs (or set-top boxes) new and valuable tricks.
According to
CableLabs
(
www.cablelabs.org
), EBIF – which has its own website at
www.ebif.tv
-- starts with the creation of interactive content, which is authored according to its "User Experience Guidelines" either from scratch or by use of preexisting templates. Once done, the content -- in the language of EBIF – becomes an "enhanced virtual service." The content is either bound (linked with a particular piece of programming) or unbound (independent of a specific piece of programming).
The bound or unbound enhanced virtual service is transmitted through the system to the "user agent" in the STB. The user agent is a special area of complexity, since different variants of the basic agent must be created for each STB being used. An older STB, for instance, might only operate smoothly with a user agent that creates images from a 16 color pallet, while a newer device would support a user agent offering 256 colors.

If the subscriber takes an action – for instance, asking for more information on a product being advertised – the request (after a second action by the subscriber, which serves as an opt-in) is sent via an out-of-band connection to a server at the headend for fulfillment, according to CableLabs.
The headend gear dips into customer records to approve and validate requests and get any other necessary information. The server links to outside sources to take an action, such as requesting content on the subscriber's behalf or delivering consumer information, such as a request for more information or vote in a poll, said Jim Elayan,
itaas
' (
www.itaas.com
) Vice President of Marketing. Other software, such as tools to ensure that spots run as scheduled and consumer responses get directed to the right place, also play an important role in the world of EBIF.
An Important Time for EBIF
Clearly, the message at The Cable Show earlier this month in Los Angeles was that EBIF is entering a crucial time. Phil Bender, CableLabs' Senior Manager for Vendor Relations for OpenCable, said that the goal for 2010 is to get the functionality into about 25 million homes.
Aslam Khader, the Chief Technology and Product Officer for service provider
Ensequence
(
www.ensequence.com
), said that operators are moving at different speeds on EBIF. Their initiatives are based on priorities and the size of their workforces, he said.
Comcast
(
www.comcast.com
) and
Time Warner Cable
(
www.timewarnercable.com
), Khader said, are deploying at a steady clip, with others moving a bit more slowly. "Others are coming a little later," he said. "Hopefully, by the end of the year many of them will have [more] of their footprints enabled with EBIF."
The EBIF train shows no sign of slowing down. Bender said that IO6, the next iteration of the EBIF standard, currently is a candidate spec. The biggest advance this next iteration will bring, he said, is to allow the EBIF approach to work with time shifted programming such as VoD.
An important deal also was announced in conjunction with the show. On May 17,
Canoe Ventures
(
www.canoeventures.com
) – a company founded by the largest cable operators in an effort to facilitate advertising in the interactive age – said that
Comcast Networks
(
www.comcastnetworks.com
),
Discovery
(
www.dsc.discovery.com
),
NBCUniversal
(
www.nbcuni.com
) and
RainbowMedia
(
www.rainbow-media.com
) will launch its EBIF-based services. The first offering, a request-for-information feature for 30-second advertising spots, will launch this quarter, Canoe said.
Products are Plentiful
The EBIF landscape is nothing if not diverse. What follows is a look at several companies that are at work in the sector.
ActiveVideo
's (
www.activevideo.com
) CloudTV acts as a standalone interactivity platform or operates as an EBIF application that uses available EBIF triggers and processing. The difference is that CloudTV uses a cloud computing approach to provide a fuller experience than functionality available in STBs, according to Jeremy Edmonds ActiveVideo's Director of Product Management.
CloudTV currently is being used by three cable operators, though none of them currently are using it as an EBIF application.
BigBand
(
www.bigbandnetworks.com
), according to the company, is offering EBIF functionality as part of the Broadcast Video Services software component of the BMR1200 broadband multimedia services router. The BMR capability facilitates EBIF in a number of ways. Among other things, it delivers bound and unbound program IDs and applications to the STB. BigBand says that the EBIF component of the BMR 1200 has been deployed with a number of operators, but won't identify which.
BlackArrow
(
www.blackarrow.tv
) provides support for EBIF platform providers for advertising campaign management and to aid in the decision-making process for advanced advertising applications, the company says. The company claims to have relationships with multiple MSOs, but won't disclose which ones. It has demonstrated its technology with
Arris
(www.arrisi.com),
SigmaSystems
(
www.sigmasystems.com
) and
FourthWallMedia
(
www.fourthwallmedia.tv
).
Comcast Media Center
(www.comcastmediacenter.com) HITS AxIS product suite serves application developers, networks and content providers and MSOs, according to the company. It offers developers a centralized development, launch and operational structure for interactive content. The AxIS ETV Solutions for Programmers provides a number of services, including packet ID distribution (PID), management and monitoring. Cable operators, the company says, can get all necessary elements for AxIS, including user agents and headend servers.
AxIS is being tested by
Comcast
(
www.comcast.com
)
, Buckeye CableSystem
(
www.buckeyecablesystem.com
)
,MetroCast Communications
(
www.metrocast.com
)and
Sunflower Broadband
(
www.sunflowerbroadband.com
). The company also works with
icueTV
(
www.icuetv.com
), FourthWall Media,
MediaFriends
(
www.mediafriendsinc.com
),
FreedTV
(
www.freed.tv/
) and
EnableTV
(
www.freed.tv
) CMC announced the programmer's platform and a 3D application earlier this month.
The Ensequence iTV Manager, the company says, is aimed at making the creation and deployment of high volumes of interactive content feasible. The only announced user is Showtime, the company says.
The core product, according to Chief Technology and Product Officer Aslam Khader, enables programmers and operators to rapidly create and deploy interactive content, which can be managed in a scalable fashion across large systems.
FourthWall Media's EBIF products include Ad Widgets, TV Widgets and FourthWall Media Measurement.
One Link Communications and
SureWest
(
www.surewest.com
) are using FourthWall's products. Ad Widgets and Yellow Pages just launched on
One Link
(www.onelinkpr.com) in San Juan, Puerto Rico. There are agreements in place to work with
Time Warner Cable
(www.timewarnercable.com),
Charter
(www.charter.com),
Rovi
(
www.rovicorp.com
),
Knology
(
www.knowlogy.com
) and the Comcast Media Center, the company says.
iNDEMAND
(
www.indemand.com
) offers a couple of products. A sports package upsell application places interactive ads on out-of-market sports packages and another that enables pay-per-view reminders to be sent to cell phones.
itaas
(
www.itaas.com
) is a reseller, installer and provides support for the TVWorks EBIF user agent that runs on
Motorola
(
www.motorola.com
) and
Cisco
(
www.cisco.com
) platforms. The company says that Comcast is the biggest user of TVWorks. The MSO owns TVWorks, so this makes sense. Charter was recently announced as a customer. Others are in the wings, but no announcements have been made, itaas said.
Mixed Signals
(
www.mixedsignals.com
), which was acquired in mid May by
Tektronix
(
www.tektronix.com
), offers the Sentry. According to the company, it offers the ability to monitor hundreds of programs, ads and widgets to track EBIF-based applications.
Sentry integrates with other network management systems that use the Simple Network Management Protocol (SNMP). In an EBIF system, triggers for bound applications are embedded in programming. When a viewer activates one of these triggers, additional data must be delivered, the company says. Sentry ensures that this happens correctly. Sentry is deployed worldwide – including use by nine of the top 10 domestic operators and Canada's top five operators.
Rovi technology, when it launches in North America and Latin America, will work with FourthWall Media to facilitate EBIF on Motorola and Cisco STBs. The platform, consists of an EBIF User Agent and an ETV server that will provide personal information services including news, weather, sports, business, eBay on TV and yellow pages functions.
UniSoft
(
www.unisoft.com
) is a reseller of software products written by
Strategy and Technology Ltd.
(
www.s-and-t.com/
), a British company. Among the products UniSoft is offering on Strategy and Technology's behalf in North and South America are the TSBroadcaster, the TSProcessor, the ETV CoDF Application Inserter and the TSBroadcaster Enterprise Manager. The company says that the company's main roles are to deliver and monitor EBIF applications. Partners include FourthWall Media and Ensequence.
Carl Weinschenk is a freelance writer and the Features Editor for Broadband Gear Report. He can be reached at carlweinschenk@broadbandgear.net.