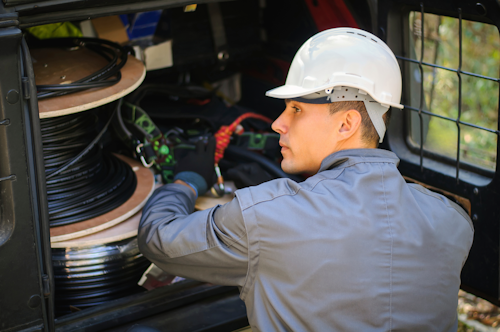 Atlantic Broadband has extended its long-standing working relationship with CSG (NASDAQ:CSGS) to enhance its field service operations with the CSG Workforce Express field service management solution.
Features of the CSG workforce management platform include:
Installation and service work scheduled and assigned in real time, based on traffic data, street-level geography, technician skills and availability
Automated appointment communications sent to customers' preferred communication channel to remind them of upcoming service calls, to confirm appointments and be notified regarding possible delays
Integration of customers' preferred level of engagement into Atlantic Broadband's customer management systems to ensure proper needs and preferred methods of communication are noted during future interactions
"Atlantic Broadband is focused on leading the industry by investing in advanced technology and services that deliver an exceptional experience for their customers," said Lonnie Mahrt, CSG senior vice president, head of customer communications management. "CSG is proud to grow and continue its working relationship with them and help them deliver an enhanced, digitally enabled experience for their customers."
Other capabilities of Workforce Express include:
The ability to track job and technician status in real-time via maps
Overall management of technician skills, availability, routes, project completion times and other areas
The ability for technicians to access work orders and customer account information through wireless devices, as well as manage and complete jobs without calling operations
Integrated messaging capabilities to allow technicians to speak with other technicians, field supervisors, as well as operations, to alert them of events that may impact scheduled appointments
Equipment management capabilities that allow technicians to update inventory in real time
Vehicle location services to improve accuracy of status updates communicated to customers and used to automated workflow
"Atlantic Broadband is leading the way in providing its customers with compelling and flexible television, Internet and voice services across its 11-state region," said Courtney Long, vice president, customer operations, Atlantic Broadband. "To be successful, we must be diligent in continuing to invest in innovative technologies that enhance our customer experience, our operational systems and our processes. Our relationship with CSG helps us further accelerate our digital transformation and create an experience for our customers that is second to none."