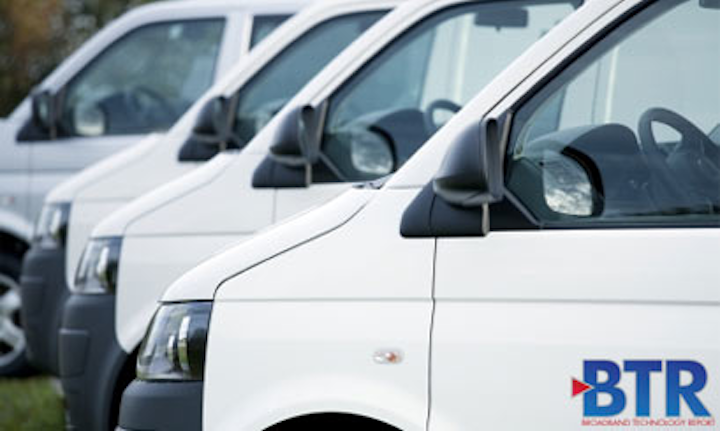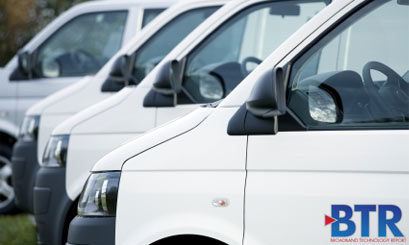 Contract work forces have been a key contributor to the success or failure of cable since the industry's early days.
The relationship of MSOs to these electronic Hessians is changing for a couple of reasons, however. For one thing, the industry has evolved from a provider of video to full service voice, video and data organizations. The outside plant and in-home networking technologies have evolved as well. This comprehensive increase in sophistication has made the task for both operator personnel and outside contractors more complex, varied and demanding.
The landscape within which contractors work also has changed. The competition that has taken root during the past decade - and operators' desire to shed the negative image that dogged it while it held monopoly status - means that whoever enters a home must do so within far tighter time windows and adhere to high level of professionalism. It doesn't matter to subscribers which organization signs the field technicians' paycheck. The MSO gets the credit if things go smoothly and the blame if it doesn't.
The bottom line is that the variables in the decision to use contractors or employed personnel has changed and grown far more complex.
Jeff Brooks, the vice president of IP video product management for
ARRIS
(NASDAQ:ARRS)
, said the industry leans toward using more contractors than directly employed field personnel for a number of very practical reasons. The use of contractors can smooth out the ebbs and flows of seasonality and eliminate, depending upon the time of year, excesses or shortages in manpower. Contractors have their own equipment and trucks, which is an obvious advantage. The other side of the coin is that contractors are not as directly under the control of the MSO both in terms of their training and how they operate on a day-to-day basis.
The bottom line that contractors can greatly contribute to both the top and bottom lines - but only if they are used correctly.
The sensitivity of operators to their image and the complexity of the tasks at hand are driving operators to handle more difficult tasks and jobs demanding special attention. "I see operators only assigning their employees to repeat calls from customers," Brooks said. "It is sort of a point of escalation. In-house people have higher skills, more skills and more interest in making sure that operator gives good services."
Tom Gorman -- the president of
opXL
, past chairman of the SCTE and a senior adviser to
BTR
– agreed that more work is being done directly by the operators. "For the longest time the contractors were essentially staff augmentation, brought in to do connects, disconnects, reconnects, whatever…Because of the incredible demand on customer facing services operators are keeping more of the customer-facing jobs in-house and shifting contractors to less customer-facing work."
He added that while their customer-facing role has been reduced, contractors still do have interactions with subscribers. Just as it is for "W2" (employed) field forces, the ever-growing focus is on guarding and improving the operator's image.
Some operators have taken that a step further in a couple of ways.
OnForce
is an organization that works with Comcast and Cox (as well as AT&T and Verizon). There are two interesting differences about the use of OnForce that may herald a new approach to contracting. The first, according to COO Bill Lucchini, is that OnForce itself doesn't employ field forces. Instead, they certify that an engineer meets a certain level of skill and handle all of the management of that engineer in his or her work for the client company. The engineer remains a private contractor, however.
The other significant way in which OnForce differs is that it only offers cable operators help in home networking. It doesn't deal with many of the areas with which contractors traditionally aid cable operators. The main point isn't on the specific skills that OnForce brings to the table - though that, of course, is not unimportant - but that the industry may be entering an era of greater contractor specialization.
Lucchini points to three factors driving this transition, at least in terms of OnForce's relationship with the cable industry. The first is that the pace of change is so fast that the nature of the work field forces are being asked to do makes it progressively less practical to retrain or even change out in-house forces.
At the same time, increasing competition makes the financial benefits of outsourcing field services - advantages that always existed - a higher priority than in the days when the industry was not fighting it out for each subscriber against the telcos and various over-the-top (OTT) providers. Squeezing out costs always was a goal. Today, it is a priority.
Finally, the emergence of technologies such as videoconferencing and ready access to data via handheld devices makes it more likely that a competent field tech - even one not schooled in a particular operator's standard operating procedures - will be able to capably perform a high percentage of jobs.
In OnForces' case, limiting what the engineering staffs do to well-known jobs increases the odds that things will go smoothly. In other words, setting up a home network or removing computer viruses, two of the tasks OnForce is called on to do, are done differently by a specific cable operator.
The reality is that the landscape in which field forces are working is changing precipitously. For that reason, much of how these outside forces operate is changing as well.
Carl Weinschenk is the Senior Editor of Broadband Technology Report. Contact him at carl@broadbandtechreport.com.