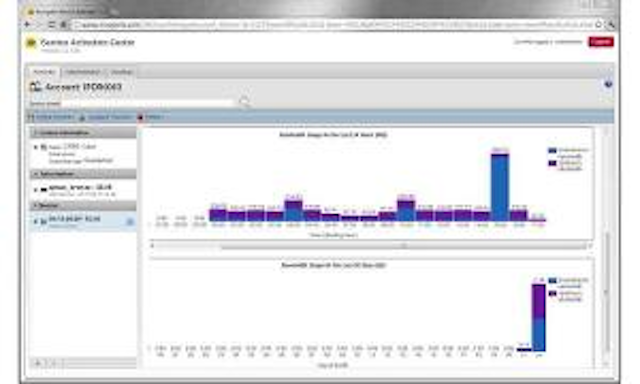 At the Cable Show in Boston,
Incognito Software
will demonstrate an integrated solution designed to gather, manage and reconcile subscriber profiles and usage data without additional network hardware.
Service Activation Center, a centralized service activation and management solution, has been integrated with Bandwidth Activity Reporter, an IPDR network intelligence reporting solution. The two products are intended to eliminate "swivel chair" environments involving bandwidth intelligence and subscriber service management, as well as to create new revenue opportunities such as targeted product add-ons, usage chargeback, and speed trials.