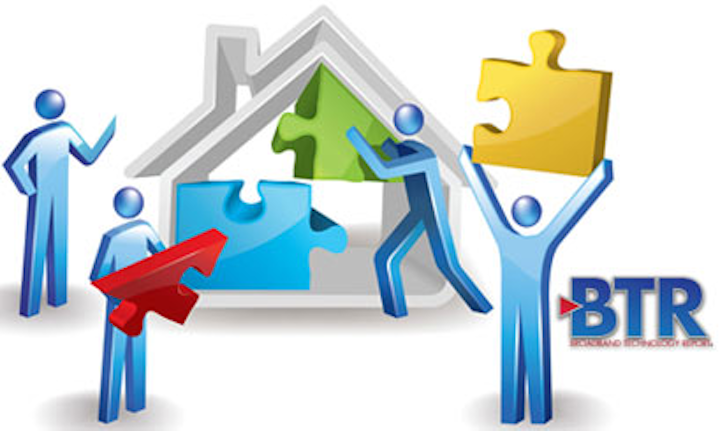 Schurz Communications, which owns several regional broadband operations, is employing the Nrby workforce management platform with its Antietam Broadband division in order to improve the Maryland-based service provider's plant maintenance, reduce temporary drop bury times and to advance its field service safety procedures.
"Schurz is serious about taking the next step in its mobile digital evolution, and the Nrby platform is a perfect fit for service providers like us that are seeking new efficiencies across the board," said Tom Williams, Schurz Communications' vice president of engineering and technology. "The safety of our field workers and our customers, however, remains Schurz's chief business concern, but also one that can now be improved through the implementation of technology. Nrby's Solo Worker safety feature alone was worth Schurz investigating the platform further. Its breadth is impressive."
As part of the agreement, once Antietam Broadband has reached certain milestones with its current use cases, Schurz will then launch the Nrby platform across its four other broadband properties - Hiawatha Broadband, Long Lines Broadband, Burlington Telecom, and Orbitel Communications.
Features of Nrby's mobile workforce-messaging platform include:
Asset Management - Designed to create and view historical maintenance records from any mobile device, set actionable timers to proactively track and schedule maintenance, and crowd source/collect asset details, including location, when not available.
Managed Temporary Drops - The platform is designed to digitize a temporary drop construction form on a mobile device, allowing Nrby SmartForms to capture aspects of the temporary drop including site details, location, required equipment and materials, and homeowners' concerns. It can also create automatic alerts for the third-party contractors responsible for drop burials.
Safety Procedures - The Nrby platform is designed to "SmartFence" any hazards or dangerous locations to enable proximity alerts to help keep field technicians aware and safe. In addition, SoloWorker is a new use case designed to allow technicians to drop time-based SmartPins that deliver check-in notifications allowing others to monitor communications when working in dangerous situations.
"We are excited Schurz has selected Nrby to enhance its plant operations and improve safety conditions for its field technicians," said Nrby Vice President of Product Management and Marketing Ron Miller. "Keeping field technicians and customers safe should be high on the list of priorities for every service provider. I applaud Schurz for making that one of its top priorities. We look forward to advancing that goal and also driving greater operational efficiency - ultimately improving its relationship with its customers, the end users."